2020-2021 Governors State University Academic Catalog
[ARCHIVED CATALOG]
Communication, B.A.
---
Students in the undergraduate major in Communication, offered through the College of Arts and Sciences, develop a practical and theoretical understanding of the processes and impact of human and strategic communication. In addition to a core of communication courses, including Strategic Writing, Advanced Public Speaking, and Communication Ethics, students majoring in Communication choose a sequence of courses in a human communication or strategic communication concentration.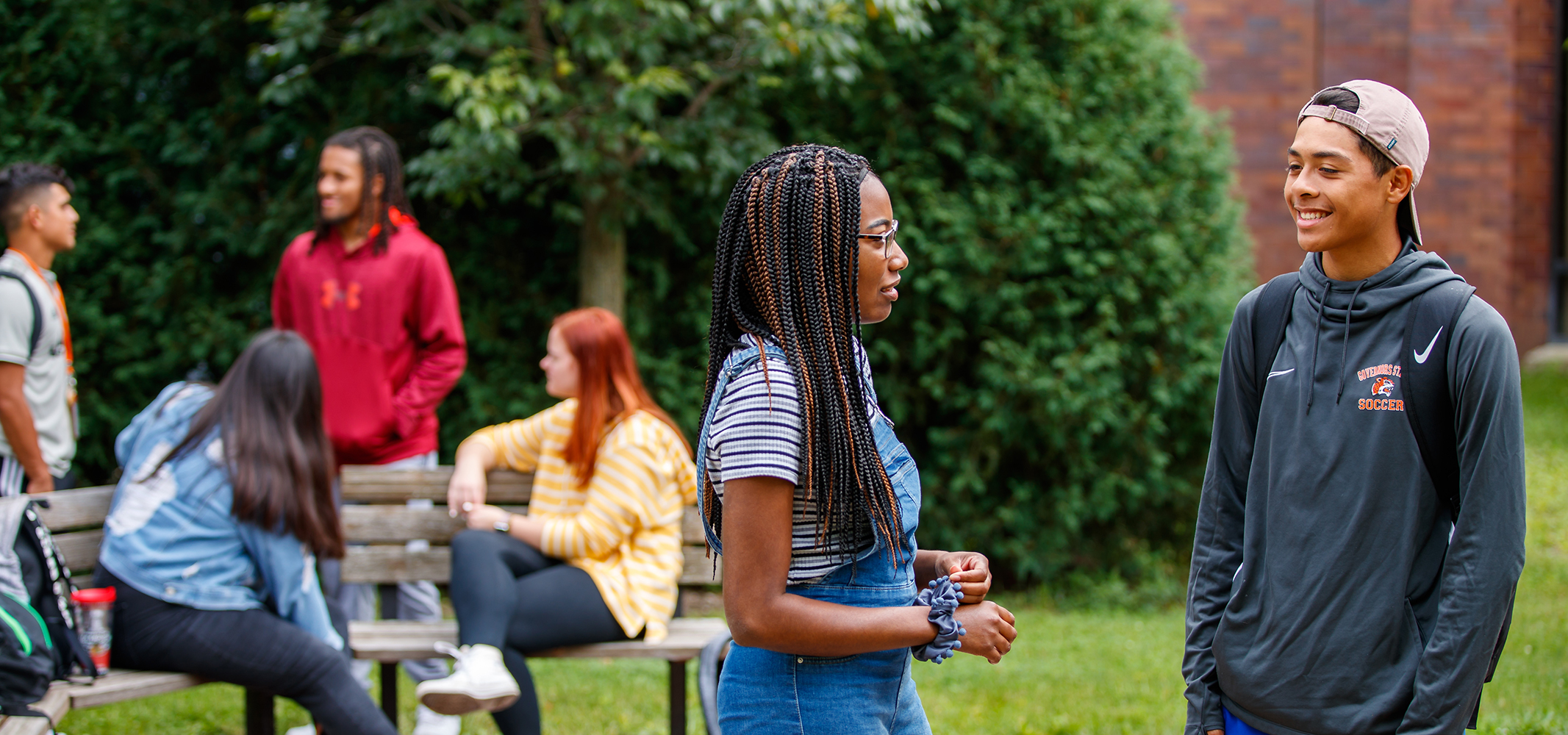 Forbes consistently highlights communication and collaboration among the most valued skills by employers (Beaton, 2017).  Communication students join a long line of famous communication majors working in a variety of professional fields, including Oprah Winfrey, Peyton Manning, Spike Lee, Stephen Colbert, and Carrie Underwood. Students are prepared to exemplify professional communication practices that promote human relations as informed and engaged global citizens.
Each sequence includes practical skills as well as the applied understanding necessary for career development. A concentration in strategic communication offers students a broad foundation in the theory and skills necessary for a career in advertising, public relations, journalism, non-profit communication, or corporate communication. The human communication concentration explores multiple aspects of human interaction providing a foundation for students to communicate effectively and with integrity as informed and engaged global citizens. Students in any concentration are also encouraged to choose a minor, such as Media Studies, Theatre and Performance Studies, Global Studies, or Gender and Sexuality Studies.
Graduates of the program have careers in professions such as advertising, public relations, consulting, mentoring, customer service, sales, human resources and training, media management, media writing, public affairs, and digital marketing, starting on career paths toward Project Management and Director of Communication. The curriculum is designed to assist students in developing their abilities to communicate effectively and ethically in written, verbal, and visual forms within shifting technological, socio-cultural, political, leadership, and economic environments.
Student Learning Outcomes:
Utilize the broad nature of the communication discipline to examine contemporary debates within the field.
Employ communication theories and concepts for constructing effective messages across multiple forms of media.
Cultivate techniques of effective message design as appropriate to audience, context, and purpose.
Critically analyze messages and the significance of their meanings.
Demonstrate the ability to communicate effectively and with integrity as members of an informed and engaged citizenry.
Explore the relationships between communication and culture as a means of fostering relationships across differences.
Identify and exemplify ethical and professional communication practices that promote human relations.
Utilize communication to influence public discourse to respond to issues at the local, national, and/or global level.