Students in the undergraduate major in Communication, offered through the College of Arts and Sciences ,  develop a practical and theoretical understanding of the processes and impact of human and media communication. The curriculum is designed to assist students in developing their abilities to communicate effectively and ethically in written, verbal, and visual forms within shifting technological, socio-cultural, political, leadership, and economic environments. Students are prepared to exemplify professional communication practices that promote human relations as informed and engaged global citizens.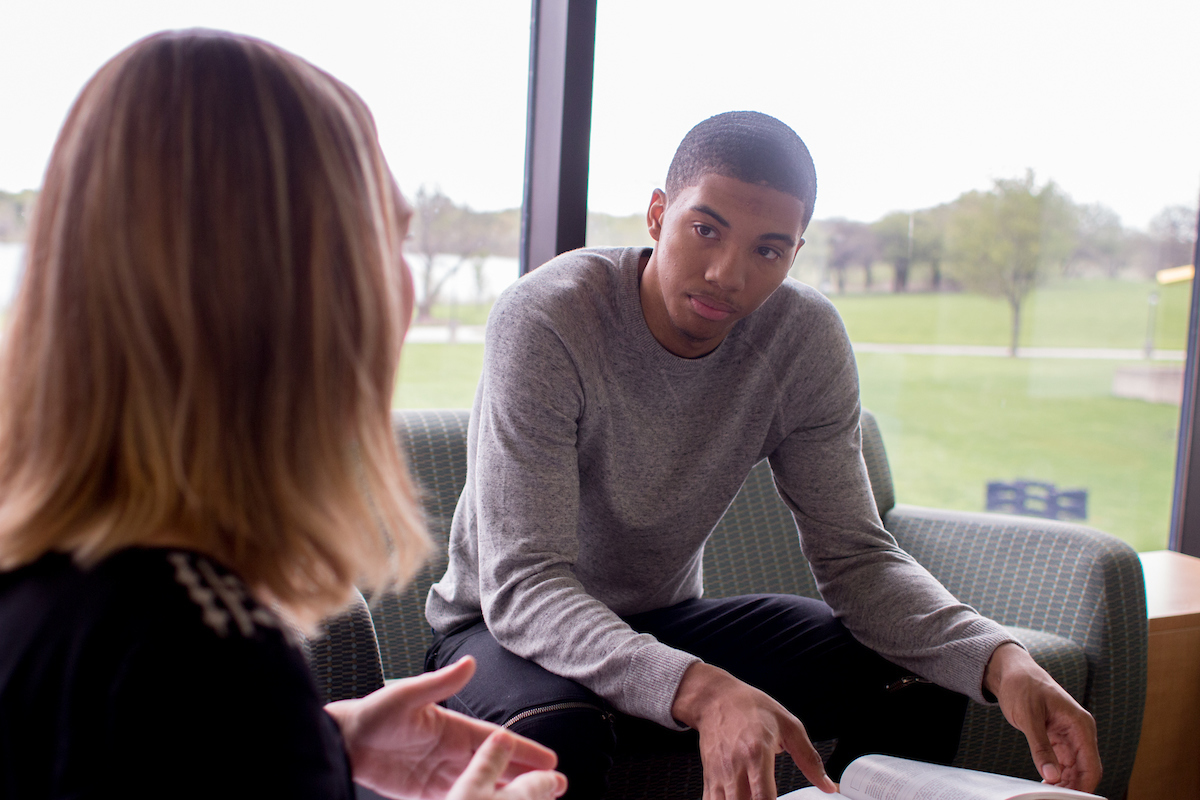 In addition to a core of communication courses, students majoring in Communication choose a sequence of courses in advertising and public relations; journalism; filmmaking and multimedia, or human communication. Each sequence includes practical skills as well as the applied understanding necessary for career development. To gain real world experience, students may apply for internships in commercial and not-for-profit organizations, as well as Chicago media, or in the university's division of Digital Learning and Media Design that creates media and learning tools, university publications, and multimedia courseware.
A concentration in advertising and public relations offers students a broad foundation in the theory and skills necessary for a career in these forms of strategic communication. Students interested in the field of journalism will explore the practices and theories of both traditional and contemporary forms of reporting in applied contexts throughout the journalism concentration. The undergraduate concentration in filmmaking and multimedia is designed for the student who wishes to pursue creative development and applied experience in media conception, writing, production, editing, and cinema studies. The human communication concentration explores multiple aspects of human interaction providing a foundation for students to communicate effectively and with integrity as informed and engaged global citizens. Students in any concentration are also encouraged to choose a minor, such as American Studies, Gender and Sexuality Studies, or Latino Studies. Graduates of the program have careers in professions such as advertising, public relations, consulting, mentoring, customer service, sales, human resources and training, media management, media writing, public affairs, and TV production/directing in network and cable systems. The Communication program offers instruction with computer and multimedia technology that is annually augmented and always contemporary, if not ahead of the curve.